A little bit of the background and philosophy of Yarn it & Haberdashery from the owner's point of view.
Hello and Welcome to our little store!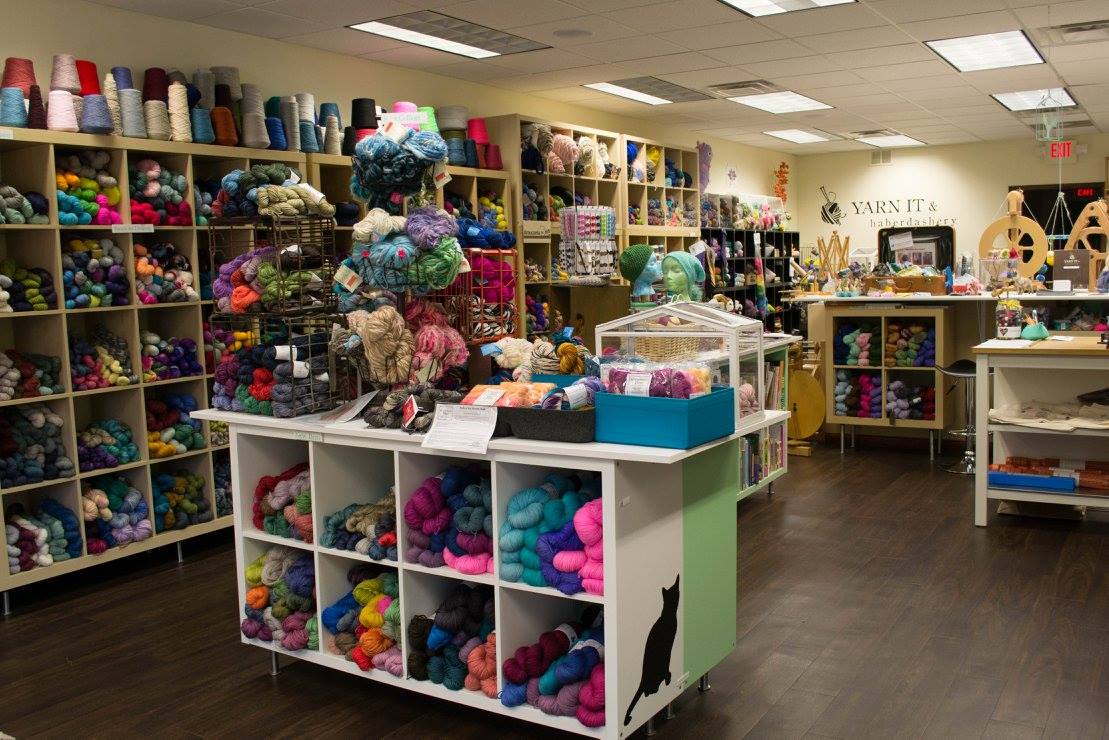 My name is Esther Hall and I am the owner of Yarn it and Haberdashery. Despite my name you might be surprised to find that I am short of stature, and fairly young (for a yarn store owner) Korean American woman. I took my husbands name because I'm a bit traditional and like to keep my family under one name. If you ever come to the store on a Thursday or Friday you might get to meet my lovely little two year old son, Colin.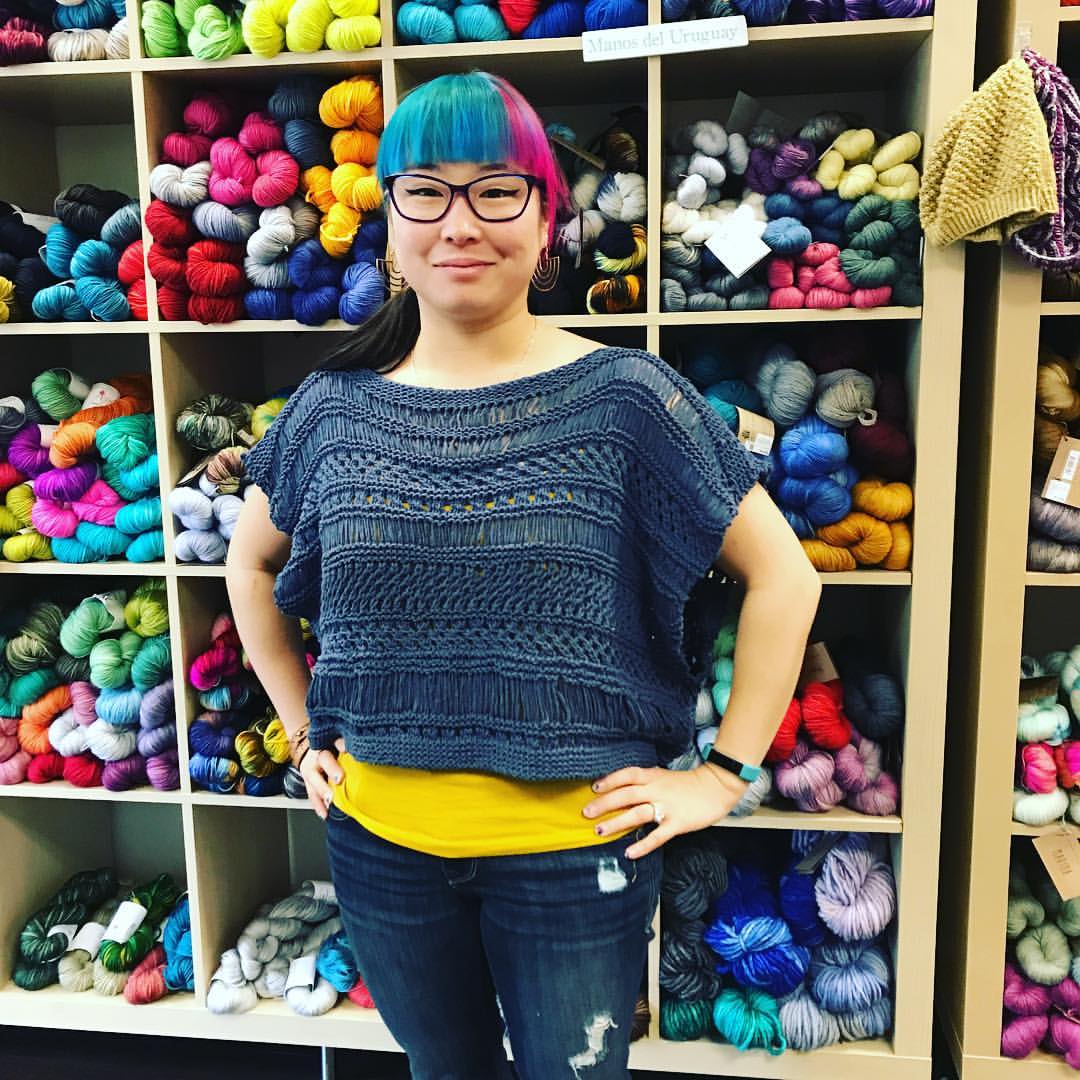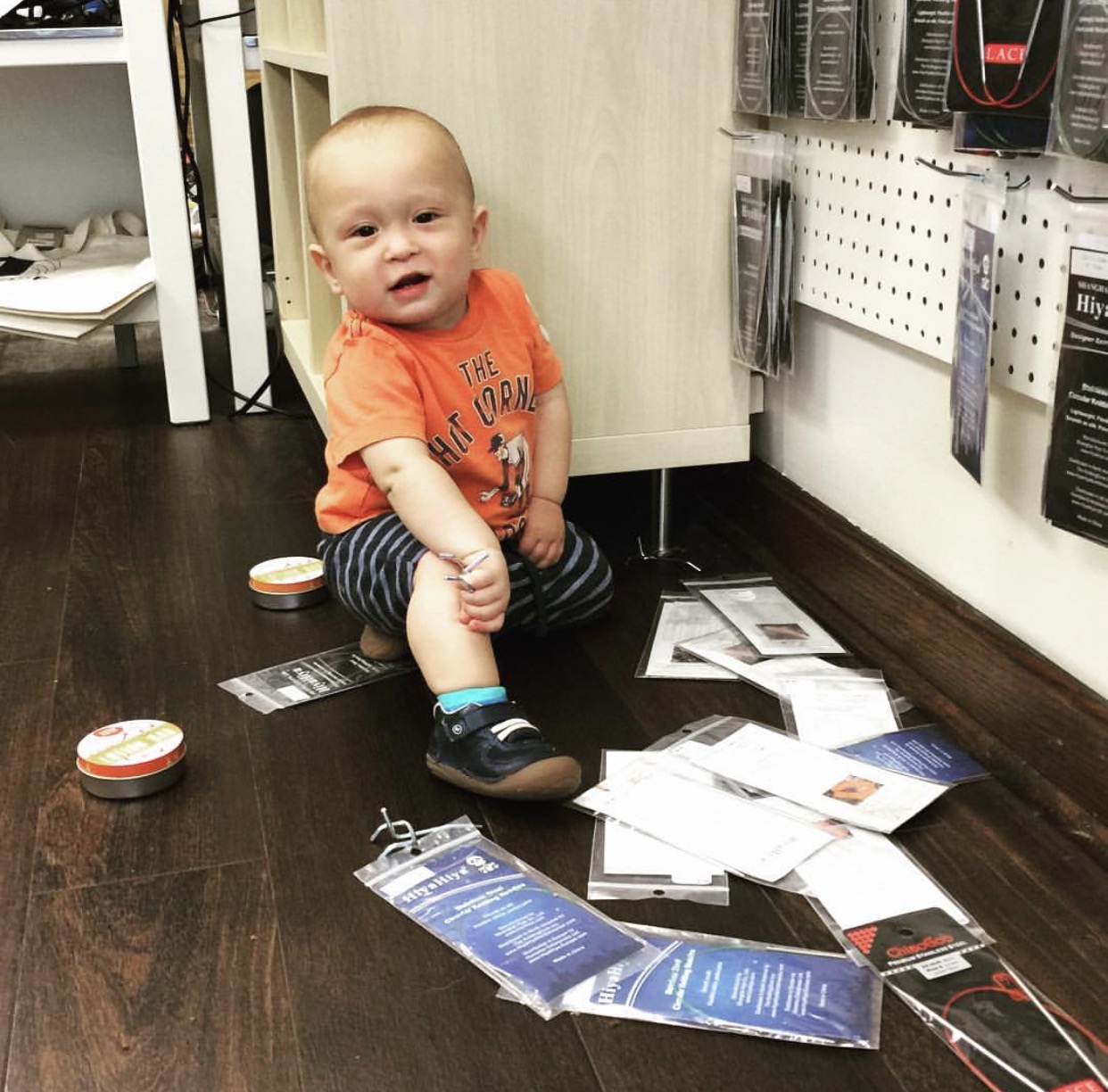 The store idea started as a pipe dream as an idea that stemmed from my love of fiber art and fashion. I'd been daydreaming about this but never looked into it seriously until I needed a good hook for my audition video for TLC's Craft Wars with Tori Spelling. I needed a good end game to what I would do if I won the prize money. Fast forward a few months and I found myself in LA with my best friend Claire getting ready to film for the show! Unfortunately we were not winners but the dream did not die and we still made it to national TV.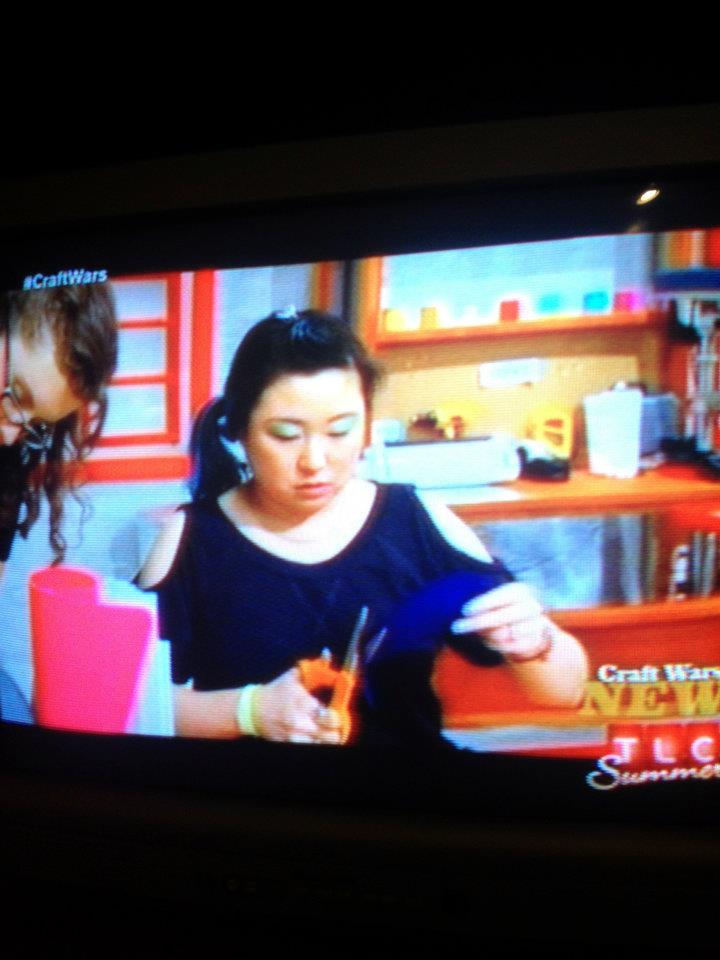 I kept doing the research, business plans, and making my lists to put it in perspective. I even met with a few different small business owner friends to get their opinions and hear about the in's and outs of their businesses even though they ranged from clothing retail, food establishments to night clubs and bars.
My loving and supportive husband took note to how much work I was putting into this and knew I was overworked and unhappy with my then current job as a gallery director for a statewide non-profit visual arts agency. He asked me one day how serious I was and if it would make me happy to have the store. As frightened as I was of all the responsibility I knew I wanted it. Fast forward to what has now been three years of business and we are still here and going strong.
My focus with Yarn it and Dash (short for haberdashery) was to make it unlike any other yarn store in Columbus. I wanted to bring in new companies and support other small yarn companies that were fresh and new like we were and have fair trade yarns (Manos del Uruguay, to name one). I also wanted to have a hard line of mostly natural fibers and not to encourage the use of acrylics or things that you could just pick up at a big box store. I used Purl Soho in New York as my diving board of inspiration for the direction of the store. I knew I wanted it to be full of colors, unusual colors and things that I was always on the hunt for but had a hard time to find locally. I use my skills as a curator for art and personal shopper to purchase and curate the best products for the store.
My other focus with the store was to create an open and accepting community where people of all fiber arts could come and enjoy sit and stitch time or even feel comfortable to be a crocheter, weaver or felt artist as most yarn stores support knitters. I wanted to make a store that was like the "Cheers" of yarn stores where when you walked in you felt like a second home and could relax and feel comfortable to ask for help. We are happy to help from a dropped stitch to selecting colors for your next project or just as an extra set of arms and ears when you are having a hard day with the world outside.
I hope you enjoyed this little introduction and I look forward to telling you more about the store, myself, some tips/tricks, our teachers and classes.